Welcome to Cullman County!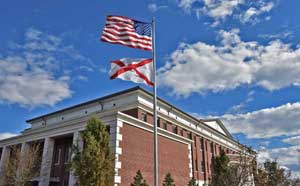 Located in the heart of north Alabama, Cullman County is centrally positioned on Interstate 65 between two of the state's largest cities (Huntsville and Birmingham) and covers 743 square miles on the Cumberland Plateau. With a population of over 80,000, Cullman County is just close enough to the bustle of the big city for convenience, and far enough away from the bright lights to give residence a peace of mind and a feel for the slow, relaxed ways of life in the county. However, don't let the quaint, small-town ways of the place fool you.
Cullman County continues moving forward, and is now among one of the fastest growing counties in the Great State of Alabama, with new industries and businesses, as well as established ones that are expanding at a high rate.