Changes for Medicare Open Enrollment at COA
BY APPOINTMENT ONLY
Cullman County Commission on Aging will counsel clients in person during the Medicare Open Enrollment period BY APPOINTMENT ONLY. We are now taking appointments for the Annual Open Enrollment period, which spans October 15 – December 7. We will NOT be accepting walk-ins during the Open Enrollment timeframe.
Please bring Medicare card, a list of current medications (med name and dosage).
If you would like to be evaluated for extra help, you must provide proof of income (must have current letter from social security).
Due to limited office space we ask that when you arrive on the day of your appointment you remain in your car until you are called in by one of our staff members.
COUNSELING VIA MAIL-IN PACKET
If you prefer counseling to take place via mail-in forms, please call 256-734-1241 and a packet will be mailed to you. The forms in your packet must be returned to our office no later than Monday, November 22, 2021.
(A drop-box has been added to the front door of the COA for your convenience if you wish to drop off your packet in person or after hours).
SERVICE LOCATIONS
We have added service locations so that we may serve as many seniors as possible. To schedule an appointment at any of the locations below, please contact the COA at 256-734-1241.
Fairview Senior Center
COA Office
Other options for Medicare Part D counseling include:
---
Welcome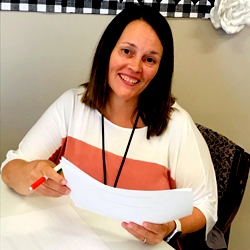 "Excellence in Aging"
The Commission on Aging (COA) is a vibrant and dynamic organization continually seeking ways to better serve the rapidly growing senior population through planning, coordinating and developing levels of service to improve quality of life and enhance the independence of seniors in our area. As the county focal point for senior services, our expert staff is top-notch in providing you with the information that you need. The COA is funded through the Cullman County Commission, the North Alabama Regional Council of Governments, and the United Way.
The COA currently has seven full-time senior centers and nine satellite centers. The full-time senior centers provide lunch Monday through Friday to all attending Senior Citizens. Homebound meals are delivered to those areas of the county served by a full-time center. The COA also acts as a referral point for other services provided to senior citizens in the county which originate through other agencies.