COA COVID-19 Statement
Given the vulnerability of the demographic in which we serve, the Cullman County Commission on Aging will be closing all full-time senior centers in the county until further notice. During this time, making sure our homebound continue to receive meals is our top priority. Additionally, meals will be available to current congregate participants for pick-up only. Participants that rely on C.A.R.T.S. will be added to a dedicated home delivery route.
The Cullman County Commission on Aging's front office will remain open but we ask that a mask be worn and your temperature will be taken before being allowed to enter. We are taking every precaution necessary during this pandemic to limit exposure to our beloved seniors and protect our staff. If you have any questions please feel free to contact the C.O.A. at 256-734-1241, or by visiting www.cullmancoa.com.
Sincerely,
Dusty Baker
Director
Cullman County Commission on Aging
---
Welcome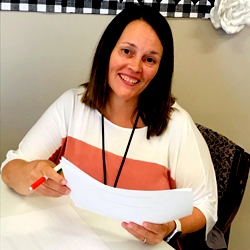 "Excellence in Aging"
The Commission on Aging (COA) is a vibrant and dynamic organization continually seeking ways to better serve the rapidly growing senior population through planning, coordinating and developing levels of service to improve quality of life and enhance the independence of seniors in our area. As the county focal point for senior services, our expert staff is top-notch in providing you with the information that you need. The COA is funded through the Cullman County Commission, the North Alabama Regional Council of Governments, and the United Way.
The COA currently has seven full-time senior centers and ten satellite centers. The senior centers provide lunch Monday through Friday to all attending Senior Citizens. Homebound meals are delivered to those areas of the county served by a full-time center. The COA also acts as a referral point for other services provided to senior citizens in the county which originate through other agencies.