Cullman County
Animal Control
& Animal Shelter
Contact | Animal Control | Shelter | FAQs | State Laws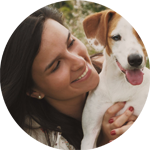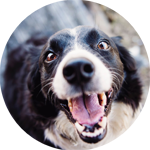 Contact Information
| Name | Position | |
| --- | --- | --- |
| Rodney Banister | Director | |
| | | |
| Phone Support | | 256-734-5448 |
Address
Cullman County Animal Control & Animal Shelter
935 Convent Road
Cullman, AL 35056
Animal Control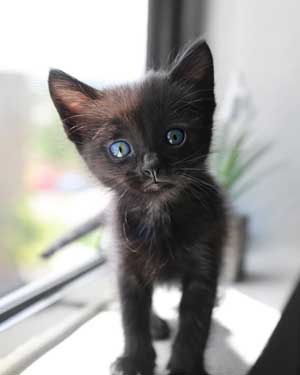 Animal Control responds to complaints concerning injured animals, dogs and livestock running at large, cruelty/abuse/neglect, welfare checks, and stray pickups (require ID and signature from Cullman County property owner, and/or resident at the time of pickup). Animal Control works in accordance to Alabama State Law.
Cats and fowl require NO confinement in the State of Alabama.
Filing a Complaint
7:30am - 4:00pm • Monday - Friday • 256-734-5448
Please contact the Cullman County Sheriff's Office for animal emergency calls after hours.
Animal Shelter
Open to the public, 9:00am - 3:30pm • Monday - Friday
The Animal Shelter is a public facility, which provides temporary or permanent shelter to stray, abandoned, abused, or owner surrendered animals.
Adoption Fees
Dogs: $100 (includes spay/neuter, rabies shot, microchip, wormer, Nobivac, Durmane Max5)
Cats: $75 (includes spay/neuter, rabies shot, microchip, wormer, Fel-O-Guard Plus 3)
FAQs
How long are animals held before they can be adopted?

Stray animals are held for 7 days in accordance to State Law to give the owner time to find and claim animal(s). After this time the animal(s) may be placed up for adoption.

How much does it cost to drop off an animal at the shelter?

Cullman County does not charge a fee to drop off stray animal(s) or owner surrenders.

***Owner Surrenders cannot be: sick/injured, aggressive, pregnant, or over 10 years old, and provided that the shelter has room to hold the animal(s).

Can I call to check on the animal(s) after I drop off and/or relinquish custody to the Animal Shelter?

Disposition of the animal(s) is not given after animal(s) is in the Shelter's custody.

Can I bring my animal(s) to the Animal Shelter to be euthanized?

Cullman County Animal Shelter does not euthanize for the public.

Does my animal(s) have to get a rabies vaccination, and can I do it at home?

Every owner of a dog, cat, or ferret required to be immunized for rabies as defined in Alabama State Law 3-7A-2, shall cause the animal to be immunized by the rabies officer, his or her authorized representative, or any duly licensed veterinarian when the animal reaches three(3) months of age and subsequently in accordance with the intervals specified in the vaccine's license.

How long should it take for an Animal Control Officer (ACO) to respond to my complaint?

Monday - Friday, hours of 7:30am - 4:00pm, typically, two(2) ACOs work Cullman County. Our goal is to respond to all calls within 1 hour. Calls are dispatched with a priority level (High, Normal, Low). In most cases, all calls should be worked the day of complaint, but due to high call volume times, lower priority calls may be delayed on response time, or carry over to the following day.

Cullman County Animal Control works in correspondence with The State of Alabama Wildlife with rabies monitoring and reporting of nuisance wildlife. Cullman County Animal Control does not set or loan traps for wildlife.

For Wildlife Questions contact, The State of Alabama Wildlife at 334-242-3469, or visit their webpage at www.outdooralabama.com