Sales Tax/Revenue Enforcement Department
About Sales Tax/Revenue Enforcement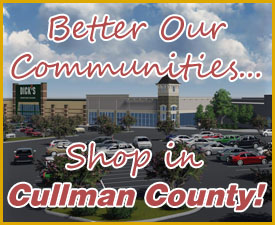 The Cullman County Sales Tax/Revenue Enforcement Office handles a variety of functions. In addition to collecting county wide sales and related taxes, we also collect various related taxes for several municipalities within our county.
Our office also sells the two (2) cent Cullman County tobacco stamps, which are required to be applied to all packs of cigarettes prior to being offered for sale in our county. These stamps are typically sold to tobacco wholesalers.
The License Inspector's office also comes under the supervision of our department. The License Inspector and Deputy Inspectors are responsible for enforcing various revenue laws as the apply to taxes within Cullman County. These include the enforcement of manufactured home decals, enforcement of business licenses (county), and enforcement of all other taxes collected by our office.
The Cullman County Solid Waste Officer also works out of our department. The Solid Waste Officer is responsible for enforcing various laws as they relate to solid waste within our county. These include illegal dumping, littering, and various other issues.
Contact Information
Name
Position
Email
Vicky
Fisher
Director
Email
Michelle
Barnett
Assistant
Director
Email
Sharon
Davenport
New
Accounts
Email
Edgar
Woodis
Revenue
Examiner
Email
Zeb
Reid
Deputy License
Inspector
Email
Daniel
White
Deputy License
Inspector
Email
Phillip
Patterson
Solid Waste
Officer
Email
Erica
Griggs
Customer
Service
Email
Dana
Skinner
Customer
Service
Email
Physical Address
325 Second Street SE
Cullman, AL 35055
Mailing Address
Cullman County Commission
Sales Tax/Revenue Enforcement
P.O. Box 1206
Cullman, AL 35056
Phone
Fax
256-737-0670
Business Hours
7:30am to 4:30pm, Monday through Friday
Get Started!

Follow these simple steps...
Fill out the application
Get the Tax Rate Schedule or Alabama Interactive
Notices
Confiscated Tobacco