Events
Senior Health Fair at the Active Adult Center (Donald Green Center).
Thursday, September 8, 2022. Click here for more information!
Senior Day at Oktoberfest at the Festhalle.
Thursday, September 29, 2022.
Senior Day at Cullman County Fair - sponsored by Comfort Care. Wednesday, October 12, 2022
Winter Wonderland at Sportsman Lake Park. Thursday, December 1, 2022.
Christmas Movie Day - Thursday, December 8, 2022.
Senior and Retiree Christmas Lunch - Friday, December 16, 2022, at Stone Bridge - will start taking reservations in October, and must reserve by December 2, 2022 (to ensure adequate food is ordered).
Announcements
---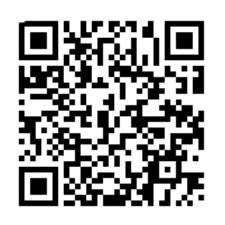 Cullman County Notification System is now available... Free and easy sign up for local emergency, severe weather, special events, and event traffic alerts sent to your phone (text or voice) and/or email. Text "CULLMANALERT" to 69310 to join in. Or, you can find many more options available at https://tinyurl.com/579xj5wd.
To stop receiving alerts, text "STOP" to 69310.
---
Our Full-Time Senior Centers will be closed the upcoming dates:
Monday, February 21, 2022, President's Day
Friday, April 15, 2022, Good Friday
Monday, May 30, 2022, Memorial Day
Monday, June 6, 2022, Jefferson Davis' Birthday
Monday, June 20, 2022, Juneteenth (19th falls on Saturday)
Monday, July 4, 2022, Independence Day
Monday, September 5, 2022, Labor Day
Monday, October 10, 2022, Columbus Day/Fraternal Day/American Indian Heritage Day
Friday, November 11, 2022, Veterans Day
Thursday, November 24, 2022, Thanksgiving Day
**Friday, November 25, 2022, Day after Thanksgiving upon designation by the Governor
Monday, December 26, 2022, Christmas (Christmas Day falls on Sunday)