Road Department
Contact | Downloads | Floodplain Ordinance | FAQs
Contact Information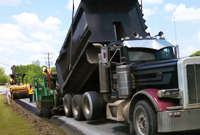 Address
2883 Highway 69 N
Cullman, AL 35058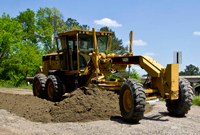 Business Hours
6am to 4:30pm
Monday through Friday
Downloads
Floodplain Ordinance Information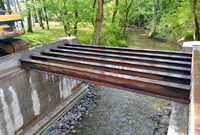 Frequently Asked Questions

I have reported a pothole in the road. What happens next?

Answer: The pothole repair request is issued to the area's supervisor who will make the necessary arrangements for repair, as soon as possible.

Is there any thing that the Road Department can do about the ditch in front of my house?

Answer: The proper arrangements can be made to correct drainage problems.

What about mowing the right-of-way?

Answer: The area supervisor visits the area and makes arrangements to have vegetation controlled.

What about roadside litter or debris?
Which division or camp should I call when I have a problem?

Answer: All Road Department related contact information is located on our Contact Page. All road issues can be addressed by calling the main office number.